DAY & NIGHT CONCEPT
A stylish meeting place not just for morning coffee and business meetings, but also for a nice lunch, dinner or evening drinks. A unique Art-Nouveau architecture, modern gastronomy, wide range of quality Czech and French wines and cocktails inspired by the traditions of world capitals with a legacy to the 1930s.
We look forward to your visit. Daily 8:30 a.m.–11:30 p.m.
Under the leadership of Chef Karel Hynek, who gained experiences in Paris, Great Britain and a number of prestigious hotels, you will discover a gastronomic experience, which is underlined by the quality of food and seasonal ingredients.
Doporučujeme
Vejce Royale (snídaně šéfkuchaře)
350 Kč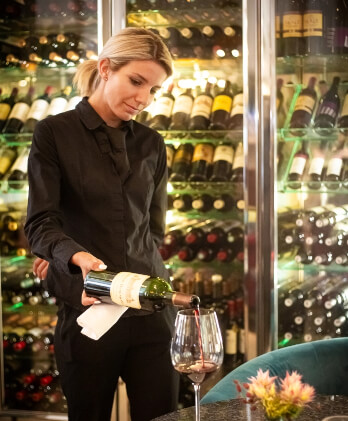 An extraordinary meeting place was created in the premises of the legendary Hotel Paris. You will be warmly welcomed by the Art-Nouveau atmosphere, you will be pleasantly surprised by the informal approach and the wide range of cocktails will refresh you.
Whether you want to enjoy a morning coffee, a brunch, a quick lunch, an afternoon dessert, a dinner or an evening drink, you'll find what you're looking for here.
Doporučujeme
Hotel Paris Signature Cocktail
350 Kč